5 Ways Professional Carpet Cleaners Help You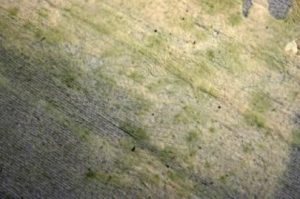 Wet Carpet Underlay
Did you know that every 12-18 months you should be getting the carpets in your home or office cleaned? As it turns out, people tend to clean their carpets far less often. While people believe vacuuming gets the job done, the thing is vacuuming is really only a surface clean. A deep and thorough clean helps remove allergens and promotes a healthier home and work environment. If you have pets, or high traffic areas, you need to get your carpets cleaned even more often. While you can potentially deep clean your own carpets, hiring a professional carpet cleaner is wise. If you try to steam clean your own carpet you could actually end up causing irreparable damage. In addition, there are five more reasons why getting your carpets cleaned by a professional is preferable:
1. You're paying for expertise. Plainly put, if you want the job done right you need to hire a professional. Tough and stubborn stains or awful odors are best erased by certified technicians. Believe it or not, the steam cleaning process is complicated. Unless you have the right equipment and can properly clean the carpet while avoiding the risk of mold, preserving your carpet is best left to those who know how.
2. They have the right equipment. Some people may consider investing in their own private carpet cleaning machine, but unless you clean your carpets often enough to make it worth it, this is an expensive route to take. Even if you rent a machine, you will be forced to transport the heavy machinery and find a place to store it. Professional carpet cleaners have powerful, industrial-strength equipment that gets the job done right without hassle or inconvenience.
3. You can avoid harsh chemicals. There are harsh carpet cleaning chemicals that you should avoid. Most professional carpet cleaners have a variety of non-toxic chemicals to limit unwanted fumes. Better yet, professional carpet cleaners can also offer "green cleaning." Green cleaning is an eco-friendly approach that gets the job done faster and helps your carpets remain cleaner longer.
4. It saves you time. Properly cleaning your carpet can be time consuming. Cleaning it yourself also means understanding the proper balance of cleaning solution, water, and moisture to avoid mildew. Carpet cleaners have the man-power and know-how to efficiently clean your carpet enabling you to use your time for other errands.
5. It ends up being more cost-efficient. If you combine the potential of purchasing your own machine combined with the cleaning solution and hassle, hiring a professional carpet cleaner is less expensive than you would expect–especially considering most people only clean their carpets once a year. By saving you time and money, the cost of professional carpet cleaning practically pays for itself.
Your carpet is an investment. By hiring a professional carpet cleaner you can take advantage of their experience to get rid of stains, spots, and odors in order to truly protect your investment.
Different Carpet Cleaning Methods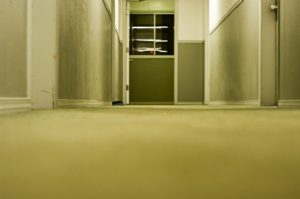 Removing grit and grime and erasing stains and spills is not always best achieved by "do-it-yourselfers." No matter how often you vacuum, you will have to get your carpets cleaned professionally eventually. Professional carpet cleaning helps your carpet look better, last longer, and remain healthier. The Clean Trust, the unofficial nonprofit organization that sets carpet cleaning standards, recognizes five basic dry and wet carpet cleaning methods. Depending on your carpeting needs, each method has its own advantages.
1. Hot water extraction: The majority of carpet manufacturers and professional carpet cleaners agree that hot water extraction is the most effective carpet cleaning method. Also referred to as steam cleaning, hot water extraction uses special equipment that sprays heated water mixed with cleaning solution onto the carpet, while simultaneously vacuuming the sprayed water up along with any dissolved dirt. The primary advantage of this method is it requires lower chemical concentrations and reduces the potential of chemical residue. Most professionals believe this method provides the deepest clean.
2. Rotary shampoo: Wet shampoo cleaning was the primary carpet cleaning method years ago. Wet shampoo cleaning applies the cleaning solution to the carpet with a rotary machine. This method is not often used and has been replaced with more popular and convenient methods such as steam cleaning and encapsulation to reduce the drying time.

3. Dry or Foam extraction: Dry carpet cleaning is distinguished by its rapid drying time. This very low moisture system pre-treats the carpet with a powdered detergent compound. The detergent is brushed on the carpet, loosens soil, and is removed by vacuuming. Although the fast drying time is the primary advantage of dry cleaning, another big benefit is that the actual labor and service is often faster as well.
4. Bonnet/Absorbent-pad: The bonnet method of cleaning conserves more water than the steam cleaning method. With this method, the cleaning solution is applied with a round buffer that attracts unwanted soils and allergens. Although the method may use less water, there is a significant drying time required.
5. Encapsulation: With encapsulation, the solution is applied with a special applicator or sprayer. The deep cleaning compounds used during the encapsulation process act like small sponges; the crystals absorb and dissolve dirt prior to its removal. The residue is then vacuumed up and the carpet is available for immediate use.
Although there are five different carpet cleaning methods and variety of different services you can consider, you don't necessarily have to understand all the logistics of each method. Rely on a certified technician to help you determine the best and most effective carpet cleaning method for your needs.